Welcome to our DB pension advice service
This content is suitable for financial advisers and other intermediary firms interested in Origen's pension advice service.
Due to the challenging market conditions, with rapidly rising PII costs, regular FCA intervention and advisers' concerns over their firms' future value, many have chosen to stop offering Defined Benefit (DB) pension advice.
Your firm may be considering, or have already outsourced DB advice to another advisory firm.
Selecting the right outsourced advice firm is critical to help you continue to meet all of your clients' advice and service needs. We believe we can offer you something different as an outsourced DB advice partner.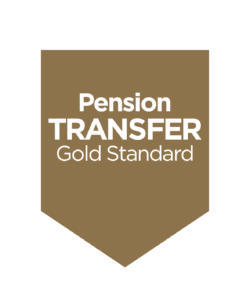 Origen has a wealth of experience providing DB pension advice. We were one of the authors of the Pension Transfer Gold Standard and have experience of providing DB advice to over 19,000 scheme members in the last five years.
We are one of the UK's leading national financial advisers, providing advice for over 130 years. We have received numerous awards including Retirement Planning Advisory Firm of the Year in each of the last 10 years.
Our service quality and governance meets all regulatory requirements and is subject to regular external audit.
We appoint a dedicated Pension Transfer Specialist and local relationship manager for each advice firm.
We will only advise on the DB scheme benefits. After our advice your client will be handed back to you for ongoing advice and servicing.
Our Professional Indemnity Insurance is in place and is renewed annually.
Origen is one of the UK's most financially stable advice firms. We are owned, but not tied to Aegon UK, one of the UK's largest providers of life insurance, pensions and asset management.
Our adviser guide below provides you with more information about this service. We will also provide a client guide for you to share with your client when you make a referral.
If your firm is planning to stop providing DB pension transfer advice, or are looking to understand more about Origen's service, please contact us to see how we can help.
Call us on: 0344 209 3144*
Email us at: dbreferral@origenfs.co.uk
*We are open from 8.30am to 5.30pm, Monday to Friday. Calls are charged at your phone company's basic rate. Calls are recorded for business purposes.
CA10434 Exp 08/2024
Or please fill in the contact form below and we'll be in touch shortly.